Westwood Shores on Lake Livingston
Lots and Homes for sale by owners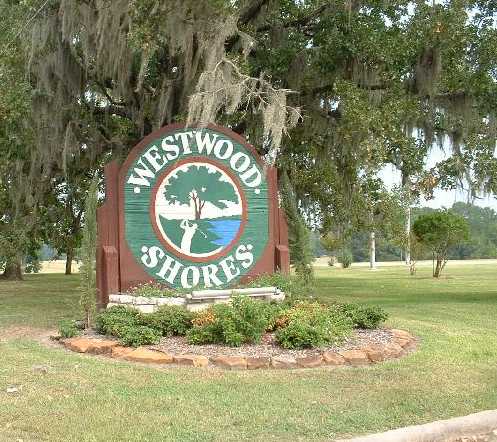 To place a free ad on this website email us the ad to ComfortControl@yahoo.com
Mirror site www.Westwood-Shores.com
Lots and Homes for sale by owners
---
SEC 1 BLOCK 32, LOTS 10&11 on Weeping Willow St.
$8,500 US dls. for both (8,285 sq. ft. and 9,603 sq. ft.)
Two side by side lots on a cul-de-sac. NO TAXES, NO FEES DUE. These lots are buildable on high topography, sewer & other services ready. Ask to see Survey. Realtor available or sale contract with owner, you choose.
Send TEXT for more info. @ 936 333 4979 or email me at cmdz76@gmail.com Carlos
---
FREE WATERVIEW LOT!

Lot is located at the corner of Lakeway and Coral Gables.

Section 11, Block 6, Lot 18

Please email me if you are interested. ajmarie0727@gmail.com


Amber Faust
---
LAKEFRONT HOUSE FOR SALE BY OWNER
A beautiful, custom made waterfront home, open floor plan, high ceilings, 2 bedrooms, (another area that can be turned to a small bedroom or office) 2 full baths with Jacuzzi tub, sun room, large back porch with a great view on Westwood lake. Sprinkling system. Located in a gated community with 18-hole golf course, marina village, tennis courts, 3 pools, and a country club in a friendly community. Built in 2000. 1600 sq. ft. approx. Hardi panel exterior. New air conditioning and heating system. Located in Westwood Shores subdivision, Trinity, Texas.
Asking price $155,000. Call 936-649-5605 or 936-661-5449
---
Section 1 Block 13 Lot 14
FREE LOT All fees and taxes is updated as of 2013, Will sign it over to you at no charge. You just have to get all paper work done and closing cost to pay. Call me at 251 802-7860 or email me at
---
Section 11 Block 17 Lot 1
Coral Gables Road
FREE CORNER LAKEVIEW LOT
Seller will pay all reasonable closing costs. Unless buyer has unusual requests, buyer should be able to walk away from closing without paying anything
Call Joan at 713-622-5430
---
Section 2 Block 36 Lot 19
Magnolia Street
FREE LOT
All taxes and dues are current (2008/2009). Total dues and Taxes approx. $1000 per year, includes Family use of all facilities. Lifetime membership for Golf course use, prefabricated building allowed. Current appraisal value at $3,000. Is all you have to pay for is the closing cost and fees.
---
FREE LOT!!!!!!!!!!!!!!!
Beautiful golf course lot on 9th hole fairway, with green belt on adjacent side. On cul-de-sac at end of Brunswick Drive. Close to club house, inland lake, and tennis courts. Overlooks golf course. Excellent location! You pay back taxes, fees, closing costs, etc. and it's yours. Paid $8600 in 1972. 713-782-1210
Section 8 Block 4 Lot 38
All Taxes and maintenance fees current, will pay 2008 and 2009 taxes and maintenance fees and closing and transfer fees. Owner does not live in area. No Cost to buy this lot located on the 16th hole of the golf course
---
Section 8 Block 5 Lot 29
Will give away our lot to good home at Westwood Shores, lot 8 5 29 . Full size lot to build a home. Back of lot faces private lake, cleared, utilities close by, in nice part of the gaited community. Lot entitles you to all the activites, swimming pools , golf and camp grounds. Please call 936-334-4522 . Truely a give away
936-334-4522
---
I own property at Westwood Shores and would be more than happy to sign it over FREE OF CHARGE to anyone who is willing and able to take it and continue to pay your country club fees, maintenance fees, POA fees, MUD and taxes. Please contact me if you know of anyone who would like my property at NO COST.
Susan M. Catlett, Ph.D., BCBA-D,Autism Consultant
713-417-4198 (cell) 713- 623-2148 (office)
---
Section 20 Block 9 Lot 30
FREE lot located on the 14th fairway of the golf course (yes, we would like to give it away). Buyer only has to cover part of closing costs ($1,000). Please contact Monica Pruett at
719-266-2590
---
Section 8 Block 4 Lot 52
On Golf Course
Make offer
Contact Richard_colliver@ahm.honda.com
---
Section 11 Block 18 Lot 7
Originallly puchased for $8910
Make offer
Contact: wmgba@msn.com
---
Section 10 Block 7 Lot 11
approx. 50' wide x 110' deep. Mobiles allowed with some restrictions. Gated community with Security patrol, Nice 18 hole golf course with Restuarant, 3 swimming pools, camp grounds with RV sites, full hook ups, bathrooms and showers near by, access to several internal fishing lakes, access to Lake Livingston with private boat ramp, RV and Boat storage. All taxes and dues are current. Total dues and Taxes approx. $1000 per year, includes Family use of all facilities. Current appraisal at $3000. Must sale. Current owner does not live in the area. Call 281-356-5700 and ask for Bill. Make a reasonable offer and bring your Golf clubs and fishing pole.
---
Section 2 Block 36 Lot 5
Nice buildable wooded lot for sale on Magnolia in older established area of Westwood Shores. If you like to fish and or golf, this is the place to be. All taxes, utility standby fees and other fees current. All offers considered. No longer living in the state and wish to sell.
Contact: skligal@gmail.com
---
Section 3 Block 60 Lot 5
FOR SALE-OWNER DOES NOT LIVE IN THE AREA AND WOULD LIKE TO SELL
$3,500 OR BEST OFFER!
(817) 477-2848
---
Section 9 Block 17 Lot 2
SIZE OF LOT: NORTH SIDE - 40`.32` SOUTH SIDE - 31` EAST SIDE - 109`.65` WEST SIDE 112`.7` OWNER'S : LYNN T. &SARAH E. TURNER LOT VALUE : $6,300 - IT IS A PATIO LOT. PRICE FOR LOT:$6,000,THE REASON FOR PRIZE CHANGE IS WE WANT BUYER TO PAY FOR ALL PAPER WORK & CLOSING COST,WE WOULD LIKE A DOWN PAYMENT THAT IS NONE REPAYABLE IF YOU CHANGE YOUR MIND. IF YOU HAVE A DIFFERENT'S IN ANY WAY PLEASE CALL US AT 713-673-7770 OR E-MAIL AT set123@sbcglobal.net. IF YOU LOVE GOLF YOU WILL LOVE WESTWOODSHORES. WE ARE BOTH RETIRED AND WE DON`T NEED THIS LOT, WE BOUGHT IT FOR INVESTMENT ONLY. PLEASE CONTACT US ANYTIME, SARAH E. TURNER
---
Section 8 Block 3 Lot 41
Garden-Patio type lot on cul de sac
Let`s talk 817-573-1289
---
Section 11 Block 11 Lot 5
Nice wooded lot for sale with all taxes and dues current. Full use of all facilities including golf course, swimming pools, picnic facilities and boat ramp. Make offer/all offers will be considered. 281-476-0375
dmarkgates@gmail.com or lrgates08@gmail.com
---
Section 13 Block 2 Lot 3
LARGE LOT FOR SALE NEAR ENTRANCE $6500
817-366-3850
---
Section 9 Lot 7
One to two blocks from Lake Livingston. Dues prepaid for 2007. Asking $3000 or offer.
Call 972-401-3897 or email
---
Section 5 Block 4 Lot 44
The land is 4739 sq ft , Make us an offer , 281-701-7480
---
Section 4 Block 69 Lot 69
"LOT for SALE by OWNER" Maintenance and Recreational Fees paid for 2008. Originally paid $3000.00 for the lot. Currently retired and living in Victoria, Texas. Need to sell. Make a reasonable offer by calling (361)- 572-8650 or email to
---
Section 3 Block 59 Lot 28
Beautiful wooded corner lot, near golf course and interior lake.Owner distress sale; asking price $3500.00 All fees & taxes paid for year.Contact: Marilyn Smith @ smithmh@gvtc.com , or call (830) 935-4968
---
Section 9 Block 3 Lot 5
Lot for sale on beautiful quiet cul-de-sac All maintenance fees paid selling due to relocation Current appraisal at $3000+ Email your offers to: jcr777@gmail.com Any offer will be considered.
---
Lot #34 For Sale
Live no-where near by Must Sell
$5,000.00
e-mail me at beergarden2001@yahoo.com
---
Section 7 Block 80 Lot 14
$2000
CONTACT: clw7924@sbcglobal.net
---
Section 4 Block 66 Lot 11
Lot for sale. Please make offer. Owner no longer lives in area
Contact: desalter@sbcglobal.net
---
Section 4 Block 66 Lot 12
Lot for Sale
$1995.00
Contact: crentz@outpost9.com
---
Section 7 Block 87 Lots 18,19,3,4
ESTATE SALE – 15 CLEAR SPRINGS, 3398 SQ FOOT HOME ON 2 LOTS, 2 LOTS BEHIND INCLUDED AT NO CHARGE, SEE MLS#6815630 AT www.har.com, CALL 713-447-7023 FOR MORE INFORMATION
---
Section 9 Block 11 Lot 1
ALL FEES PAID FOR 2010 $ 500 and Closing Costs Call Dave 281-384-3351
---
Section 3 Block 6 Lot 19
with a park on one side and a fairway in the rear this lot says build on me! Want to move this one and will trade for motorcycle or boat or you pick it. We need it moved and are willing to help you get into it. Email me for more information.
---
Section 10 Block 6 Lot 11
PAID $7,OOO WILLING TO LET YOU HAVE IT IF YOU PAY CLOSING COSTS
---
Section 2 Block 34 Lot 24
$1,100 including closing cost. Taxes and fees current.Beautiful wooded lot on Birch Street Dead end street with green belt and pond. Includes access to golf course, swimming pool and tennis courts, as well as use of facilities at adjacent Marina Village.
Call Terry Lindsey 903-723-3524 or email
---
Section 7 Block 7 Lot 84
For sale or ????? Paid $7900 late '70's Make offer....
---
Section 7 Block 74 Lot 18
$5,500.00
Tel: (360)831-9693 FAX: (206)339-3907 E-mail: dandcs@comcast.net
---
Lot for sale on hole #2 on the golf course. 2500.00 or best offer. Taxes & fees paid for the year. For more info call 409-651-1867
---
Section 9 Block 1 Lot 37
For Sale by Owner Lot is on the 16th Fairway of the golf course. All dues and taxes are paid through 2012. Make an offer for this property.
Contact : geneharris1@sbcglobal.net
---
Section 3 Block 44 Lot 5
Beautiful lot on Westwood Shores golf course nineth fairway. Park adjacent to lot on west side. New home listed at $ 265,000 on east side of lot. Owner will consider all offers. Asking $ 3,000 Owner is a licensed real estate broker in the State of Texas. I have owned this lot for almost three years.
Contact: tgbarnett99@yahoo.com
---
Section 11 Block 12 Lot 12
Wooded lot for sale. $4,000 or best offer 512-328-8842
scotto@ttia.org or diannb@ttia.org
---
Section 11 Block 11 Lot 11
49.71 x 131 x 84.5 x 161.43
$4108
281-251-5431
---
Westwood Shores is on Lake Livingston near Trinity, Texas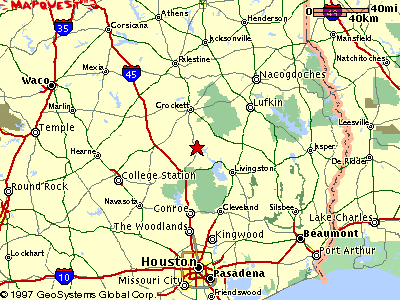 From Houston
Take I-45 North to Huntsville. In Huntsville, take Exit 113, then Highway 19 North 19 miles to Trinity. In Trinity, turn right on Highway 94 for one block, then turn right on Highway 356. 2 1/2 miles to Westwood Shores
---
Links
Blanche K Werner Public Library
Trinity Peninsula Chamber of Commerce
---

" Keeping Your Climate Comfortable "